Reduce Mold, Water, Wind, and Fire Damage with Proper Disaster Mitigation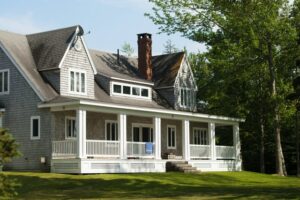 Climate change effects have become inevitable and unstoppable in the past few decades. Unlike as done by the civilizations in the past, migration from one land to another is not possible today. Climate change effects in today's world are global and, on a mass-scale. The number and frequency of natural disasters have increased worldwide. The only solution for humankind now is to cope with them and adjust their living situations according to these global climate change effects.
As a property owner, you can move to a safer region. While mass migration isn't a solution for humankind, those with enough means can move to areas they find safer. As much as the climate change effects affect the whole world, you can choose which effects to tolerate. For example, various hot regions are turning colder and drier, whereas many areas are receiving more rain. If you believe you can manage a mitigated property in a region experiencing the affects you can tolerate, you can move to that region.
However, even if you move to another region, you will still have to take some essential measures to reduce your property's risk of wind, fire, water, and mold damage. These measures are:
Elevating Property Structure
Fire damage, water damage, and mold damage can all be tackled with this essential step. Even if you have an old property, you can hire a restoration or construction service to elevate it.
Elevating your property will keep it safe during floods. As the water level rises due to heavy rains and floods, it can easily seep through the walls into the internal structure of the home. Walls can end up soaked and leaking. This leakage not only destroys the internal structure of walls and cause them to collapse but can also lead to fire and mold damage. Most electric wiring is done inside the walls. Water in the walls can easily spark up a flame and blow up the home. Mold damage can also prove to be dangerous. Mold can grow quickly and extensively on damp surfaces, and mold exposure due to mold growth can prove fatal.
Planting Trees
Though this is a step of planning and development, you can carry out this step as a property owner after permission from your local government. Planting trees can help your property in more ways than one.
Firstly, the roots of plants hold the soil. This ensures stronger land beneath your home, which won't be harmed during an earthquake or suffer wind damage and won't lead to fire damage. Secondly, it also reduces water damage as plants take up all the excess water, minimizing the effects of the flood on your property.
Installing Insulations
Installing insulations has become another essential element for properties to withstand climate change effects and natural disasters. Insulations significantly help manage the inside temperatures, saving you and your household members from extreme outside temperatures. When installed in roofs, they also act as a layer of protection against wind and rain.
Insulation in walls, especially in basements, can help stop water damage from floods and rains. It can also add a layer of protection against mold growth. Since insulation material gets damper than walls, mold prefers to grow in insulation and spares the walls. Moldy insulation can be easily discarded and replaced with new insulation to maintain the walls.
Install Eco-Systems
Eco-systems in buildings make them self-sufficient. For example, such buildings generate their electricity through solar systems and harvest rainwater. Many such properties also grow their food or produce their cooking gas. A self-sustainable eco-friendly property ensures sustainability and survival even in the toughest times.
As climate change effects worsen, many regions worldwide can be isolated from the rest of the world. The ever-increasing inflation can also sky-rocket during tough times, and food transport from one place to another can be halted. But a self-sustained property can ensure water and food to its residents even when no help can reach them.
Growing food or other plants around a property also help manage a property's temperature. They also provide fresh and clean air to the property residents. Above all, they don't encourage the worsening of climate change effects and instead play an important and humble role in their reversal.
The most important part of all these measures is that none of these steps must be aesthetically pleasing. These measures need to be practical and cheap to the last longer and can be replaced or repaired easily when needed. Property owners can easily install these preventative features in their homes. However, if you want your property to look its best, you can call a professional restoration and mitigation service. Many restoration services, such as the 911 Restoration of South Central Pennsylvania, provide complete restoration and mitigation of personal and commercial properties.