About 911 Restoration South Central Pennsylvania
Meet the Owners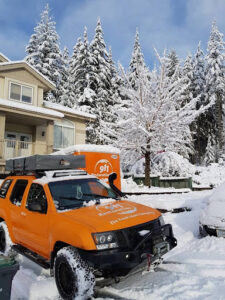 When business partners Kyrie Voght and Randy Reynolds teamed up to open 911 Restoration of South Central Pennsylvania, they brought with them 15 combined years of experience in the industry and a strong dedication to helping those in need.
Both have lived in South Central Pennsylvania their entire lives, with Kyrie residing in Mechanicsburg and Randy in Shermans Dale. They're not only completely familiar with the area and how it's evolved over the years, but they also know what can happen to your property during the hot summers and freezing cold winters. This means that they can completely revitalize your home or business, whether you have a nasty mold outbreak in July or a burst pipe in February.
Each owner brings their own separate experiences to the table to ensure the best services possible for all of their clients.
Randy has served as production manager at other local restoration businesses since 2008, tackling all types of water, mold, fire damage along the way. Throughout those years, he has perfected his construction skill and gained multiple certification in building techniques and equipment. Thanks to his on-site leadership, our dedicated team of professionals can provide you with the best repairs and reconstructions in the area.
Kyrie runs the location's main office, bringing a decades-long background in insurance, business development, and back-end administration with her. She prioritizes customer service in everything that she does, from organizing restorations to aiding clients with the complicated claims process. When you reach out to her for help, you can rest assured that you'll be well taken care of no matter when or where disaster strikes.
Aside from their skills and experience, both Randy and Kyrie pride themselves on their ability to form lasting relationships with their customers. Their sensitivity to their clients' needs and desire to get the job done right have made them incredibly successful over the years.  And they're excited to carry this success into their ownership of 911 Restoration of South Central Pennsylvania.
Damage Prevention Tips From The Owner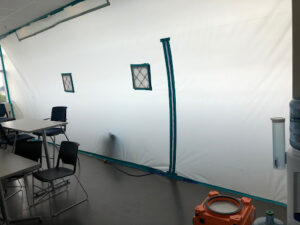 When you call 911 Restoration of South Central Pennsylvania, you'll receive more than just quality repairs. Our experts will also give you plenty of helpful tips for maintaining your newly-restored property and preventing future damage. Some of our best pieces of advice include:
Regularly clean out your gutters

Insulate all exposed pipes during winter

Trim all nearby branches and tree roots

Learn where your water main shutoff is

Check appliances for any signs of damaged

Monitor your water bill for sudden changes
There are other things you can do every day to protect your home, such as checking dark and damp areas for signs of mold. If you find anything, no matter how big or small, leave it alone and call us right away. Although it's tempting to clean an outbreak on your own, potentially hazardous jobs like this are always best left to the professionals.
So when you discover any kind of water damage on your property, call Kyrie and Randy right away. Let their team at 911 Restoration of South Central Pennsylvania give your home or business a truly Fresh Start.
Here For All Your Water Damage Needs in South Central Pennsylvania
From water and mold damage to fires and sewage backup, we at 911 Restoration of South Central Pennsylvania have seen it all. We are always at hand to get you through even the worst disasters. And thanks to our 24/7/365 availability, we'll be at your front door within 45 minutes of your call and get to work as soon as we arrive.
Our technicians perform a thorough search of your property and make sure your property is safe and dry before they fully dive into the restoration process. They quickly address the source of the damage, make sure the structure is secure, and take the extra time to fix-up any savable items that we find. And if you have concerns about a mold outbreak, we can even arrange for third-party lab testing at your request.
We understand how stressful times like this can be, and how much help you'll need to get your life back in order. That's why we're here to guide you every step of the way, from your initial phone call until your insurance is completely paid off. After all, our job isn't complete until we've completely restored both your property and your peace of mind.
When your home or business sustains damage of any kind, you can count on Kyrie, Randy, and their entire 911 Restoration team, for high quality repairs all across South Central Pennsylvania.