Storm Restoration Near Hanover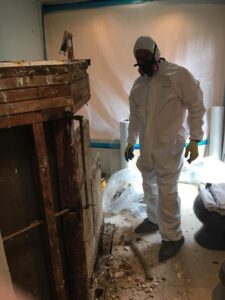 Disasters, both natural and manmade, happen without warning and Storm Restoration is needed. Other times, we have warnings, such as a weather alert, but the magnitude is greater than predicted.
When disasters strike, 911 Restoration of South Central Pennsylvania is here to help our neighbors and the community. As soon as it is safe to do so, our highly-trained disaster restoration team arrives ready to repair, restore, and reassure property owners. We routinely handle all kinds of manmade and natural disasters, including water damage, mold removal Lancaster PA, fire and smoke damage, storm damage repair, sewage backup cleanup. Our knowledge and training in these different areas mean that you need only one disaster restoration company.
911 Restoration South Central Pennsylvania is a locally owned and operated business backed by a nationwide restoration leader with 35+ years experience. Our Institute of Inspection Cleaning Restoration Certified (IICRC) techs are also certified by the Environmental Protection Agency (EPA), Environmental Assessment Agency (EAA), and the Cleaning and Restoration Association (CRA). 
We understand the emotional trauma of seeing your home or business flooded, or the aftermath of a fire. 911 Restoration South Central Pennsylvania restores property affected by disaster in Hanover, Carlisle, Waynesboro, and throughout the area. Our licensed, bonded, and insured professionals are on-call 24/7/365. We offer same-day service, with a promise to arrive within 45 minutes of your emergency call. 
We can't erase the memory of a winter storm, burst pipe, or other type of disaster, but we bring our well-trained team with the promise of a Fresh Start and sunnier days ahead. Call 911 Restoration of South Central Pennsylvania for repair and restoration from storms and other disasters.
Fast, Reliable Storm Restoration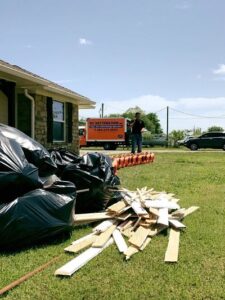 Our region is famous for cold, snowy winters and hot, steamy summers. From blizzards to violent summer thunderstorms to tornadoes or even tropical storms, 911 Restoration South Central Pennsylvania is prepared to tackle all property emergencies. This is important, because natural disasters and weather events often have a domino effect. 
For example, when heavy rains flood your street and overflow into your sanitation lines, you might have water damage both from floodwaters and sewage. It is also possible that a tornado takes down power lines, creating water and fire damage.  
Not only can we multitask to get your property fresh and clean as soon as possible, we take care of the paperwork. 911 Restoration of South Central Pennsylvania works with all insurance companies. We receive a scope of work to fulfill your insurer's exact specifications and then bill the company directly. 
Our caring disaster restoration experts perform emergency remediation to prevent further damage, including:
Emergency storm repairs

Emergency roof repairs

Emergency water extraction

Natural disaster cleanup 

Biohazard removal 

Burst pipe emergencies

Emergency boarding up services

Emergency pack-out and storage 

Leak detection and repairs

Testing and evaluating structural damage

Complete drying and dehumidifying services 

Odor and smoke removal 
We are a one-stop storm restoration business near Hanover for residential and commercial property owners. You make one call — we do it all. Call 911 Restoration of South Central Pennsylvania for a free visual inspection for property owners only. 
Storm Restoration and Repairs Tips
Your safety is our priority. Always follow instructions from your local disaster preparedness center or law enforcement agencies. 
However, there are some simple ways to help you prepare your property when inclement weather or emergencies occur, and when you are waiting for our technicians to arrive. 
You should turn off the water for a burst pipe or overflowing toilet. There are small shutoff valves for particular pipes, such as by the toilet and under the kitchen sink. If you cannot locate these valves, use the main shutoff valve located outside where your property meets the street. 
If a storm brings sewer backup onto your property, move everyone and pets to safety. Wastewater contains many harmful contaminants that make you ill. 
Mold is usually a byproduct from water damage and storms. We are certified mold removal specialists who provide complete remediation, including testing and microbial protection. 
When disasters happen, you can rely on 911 Restoration for fast storm repairs and natural disaster cleanup services. Call anytime, day or night, for complete residential and commercial restoration.
Serving the communities of Carlisle, Hanover, Shippensburg, Waynesboro and surrounding area.