Water Damage Restoration in Hanover Near Me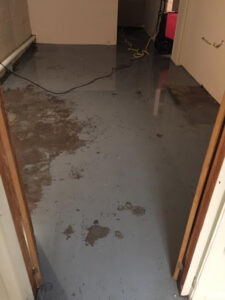 Cute and quaint, Hanover, Pennsylvania is a wonderful place for folks to call home. Whether you're a commercial or residential property owner, you're sure to love the serenity of this peaceful borough.
However, disasters can happen anywhere. If your house or office building has experienced indoor flooding, it's essential to call a team of water damage restoration experts. Thankfully, 911 Restoration of South Central Pennsylvania is the company you can trust. Our local crew of fully licensed, bonded, and insured technicians is part of a nationwide network. Tapping into years of experience, we can quickly and efficiently restore and repair your home. With 24/7/365 availability, 911 Restoration of South Central Pennsylvania is always just 45 minutes away.
When you choose us, you'll receive:
A free visual assessment for property owners only

A free insurance consultation

24/7 accessibility

Total home restoration

Burst pipe emergencies

Complete water extraction, drying, and dehumidifying

A company that cares

And so much more!
Whether a ceiling leak, severe storm, toilet backup, or pipe burst caused the flooding, 911 Restoration can help. Whether it's noon or midnight, we're standing by. Call us now.
Hanover's Mold Removal Pros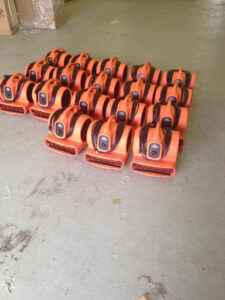 If your school or apartment complex recently suffered from water damage, time is of the essence. Did you know that mold can start to grow in as little as 24 hours after the flood happened? A mold infestation can cause serious problems to your home and health. Not only does mold make your property smell bad, but it can also put its structural integrity in jeopardy and cause upper respiratory infections.
If you've noticed black spots forming on your ceiling, smell a musty odor, or have experienced sudden coughing fits, you might have a mold problem. To conquer your mold issue, you need the mold removal experts of 911 Restoration of South Central Pennsylvania. We are an IICRC certified mold decontamination company that offers:
Third-party laboratory mold testing

Mold sampling

Complete mold removal
Have mold in your basement? Call 911 Restoration now. We'll be at your door within 45 minutes of your first call to our office. Don't ignore your mold problem. Contact us today.
Complete Fire Damage Restoration Services
Water damage and mold aren't the only things 911 Restoration of South Central Pennsylvania specializes in. The citizens of Hanover, Pennsylvania can rest easy knowing that we can tackle sewage backup cleanup, sanitization, and even fire damage restoration.
Seeing your residential or commercial property ablaze can be a terrifying ordeal. That's why 911 Restoration is here to help. We offer sympathy and support when you need it the most. After the flames have been put out and your building is safe to enter, we'll get to work. We offer a wide variety of fire cleanup services, such as:
Complete odor removal

Fire information center

Direct insurance billing

Soot, ash, and smoke removal

Inventory listing and loss itemization

A Fresh Start!
For all of your disaster restoration needs, trust the specialists at 911 Restoration of South Central Pennsylvania. Call us today for fast and friendly assistance.
Sewage Backup Services
Are your sewer pipes clogged? Dirty septic water is disgusting and dangerous. For fast, effective sewage backup cleanup, call 911 Restoration of South Central Pennsylvania now.
Sewage water, also known as black water, can be full of harmful bacterial and parasites. Avoid getting sick by calling a crew of water damage restoration pros now.
911 Restoration of South Central Pennsylvania is here to help Hanover. Call us now.