Water Damage in Carlisle Near Me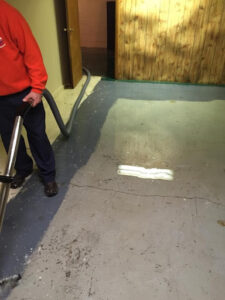 Carlisle, Pennsylvania is a lovely place to call home. Filled with breathtaking scenery and a bustling downtown, it's no wonder why so many folks love buying a home or opening up a business here! Though Carlisle residents take pride in keeping their buildings in optimal condition, disasters do happen. Whether it's an indoor flood, mold infestation, or fire damage, your home or commercial property is susceptible to all kinds of damage.
Thankfully, 911 Restoration of South Central Pennsylvania is here to help! Our crew of fully licensed, bonded, and insured professionals are available 24/7/365 to assist you with your water damage restoration needs. If your office or house experienced a pipe burst, ceiling leak, or flooded basement, we're here to help. 911 Restoration is available day or night and will be at your doorstep within just 45 minutes. If you're a property owner in Carlisle who needs help fast, our team is standing by.
When you hire us, you'll enjoy:
A free visual inspection for property owners only

A free insurance consultation

Emergency water extraction

Complete drying and dehumidifying

Emergency storm repairs

24/7 availability

A local team that'll offer you a Fresh Start
We care about our community. That's why 911 Restoration of South Central Pennsylvania is always available for the residents of Carlisle. If you need immediate water damage restoration, call us now. Help is just 45 minutes away.
Carlisle's Mold Removal Professionals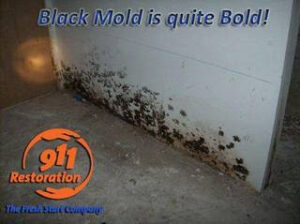 If your property has recently suffered from water damage, a wet carpet may not be your only concern. Whenever there is excess moisture in the air, mold is bound to grow. If you notice a musty odor or see yellow, green, or black stains on your walls, your building might have mold. Call the IICRC certified technicians at 911 Restoration of South Central Pennsylvania now if you need mold removal services.
While it's helpful at breaking down dead matter in nature, mold in your home can harm your health and destroy your possessions. Mold exposure can lead to breathing issues, coughing, sneezing, and allergy symptoms. Black mold exposure can even cause bronchitis and chronic breathing problems. Senior citizens and infants are especially at risk. Moreover, mold will destroy any surface it grows on. This can wreak havoc on your house or retail building.
To keep yourself and your loved ones safe, call 911 Restoration of South Central Pennsylvania immediately. Never attempt to deal with a mold infestation by yourself. Our mold remediation experts can swiftly and securely fix the problem.
To make your home secure once again, call the mold removal experts at 911 Restoration of South Central Pennsylvania today.
Fire Damage Restoration in Carlisle
Water damage and mold aren't the only disasters 911 Restoration specializes in. We also offer fire damage restoration services to the commercial and residential property owners of Carlisle, Pennsylvania.
Smoke and soot can stain your possessions, harm your health, and cause bad odors. 911 Restoration of South Central Pennsylvania is here to help! We offer complete fire damage restoration services, including:
Soot, ash, and smoke removal

Direct insurance billing

Fire information center

Inventory listing and loss itemization

Complete odor removal
If you need fire damage restoration services, call 911 Restoration of South Central Pennsylvania now. Your Fresh Start is less than an hour away.
Sanitization Services from 911 Restoration
In today's world, it's essential to keep your property clean. This kills germs, bacteria, and viruses, including the deadly COVID-19 virus. If you need professional sanitization and deep cleaning services, contact 911 Restoration of South Central Pennsylvania today.
We can clean all surfaces of your home down to a microscopic level. We use safe cleaning products that won't put your youngsters or pets in harm's way.
To get your property safe and sanitized, call 911 Restoration of South Central Pennsylvania now.